2016 Keynote Speaker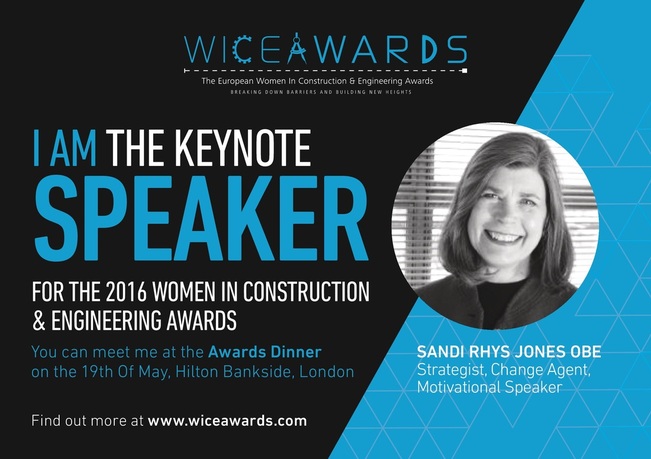 ---
Sandi Rhys Jones OBE
A passionate advocate for the construction and engineering industry, and in particular the role of women.
Sandi Rhys Jones has more than thirty years experience in strategic marketing and management, communications and training for technical and professional organisations.

​Since founding RhysJones Consultants in 1976, she has worked for a wide range of clients, including consultants, contractors, suppliers, representative bodies, local and national government.

Between 1997 and 2002, was trustee and chair of the charity Women's Education in Building, which trained disadvantaged women in building trades and IT. From February 1998 until October 2000, was non-executive director of Docklands Light Railway Ltd.
Between 2002 and 2009, she was non-executive director of the of Simons Group, a construction, design and property.

Sandi is Corporate Affairs Advisor to the UK Resource Centre for Women in Science, Engineering, Construction and Technology. She is a member of the Strategic Forum for Construction, and is a founder member of the Raising the Ratio group of the Royal Institute of Chartered Surveyors.

In 1998, Sandi was awarded the OBE for promoting women in construction.