---
THE JUDGING DAY FORUM
Our aim is that the event benefits not only the winners, but all finalists and in turn their companies. Consequently for the judging day we are incorporating panel discussions into the day to make the whole experience more valuable for all the finalists in a very relaxed setting.

The judging day forum will take place concurrently with the judging process. When one set of finalists are having their interviews in the judging room, the rest of the finalists will be taking part in the panel discussions. After their interview they will rejoin the panel discussions and the next set will leave to have their interviews and so on.

METHODOLOGY
The judging day forum consists only of panel discussions, in which the panelists debate the session topics, after which the audience/finalists join in. As a discussion-focused panel, the moderator would lead off the panel by putting questions directly to each of the panellists.

If you are interested in attending the judging day to take part in the panel discussions, network with the speakers, finalists and judges please events@wicewards.com
---
THE PROGRAM (this maybe subject to change)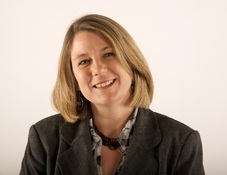 THE MODERATOR
Lindsay Grist,
Director at
Grist Communications
,
Freelance Producer and Reporter,
BBC News
Lindsay Grist worked as a senior producer and director at the BBC for 14 years before joining the PPP Forum as Director. She has produced the performances of some of the country's best known presenters including Jeremy Paxman, Peter Snow and Carol Vorderman. She now offers a unique combination of TV experience and industry knowledge to help businesses improve their presentation.
---
---
10:00 – 11:10Navigating Stereotypes: Finding Success in a Male Dominated Industry.
This discussion will look at discrimination in today's construction/engineering industry and explore questions about equality and respect in the workplace.
Confirmed Speakers
Jane Richards
, Director, Property & Development,
WSP | Parsons Brinckerhoff
Lorna Stimpson
, LABC Deputy Managing Director
---
---
---
3:20 – 4:00From Jobsite to Boardroom: How Technical Skills Provide a Roadmap to Success.
Effectively leveraging technical skills and experience to gain leadership roles and succeed in today's workplace.
Confirmed Speakers
Kath Fontana,
Managing Director,
BAM Construct UK
Julia Humpidge,
Head of Engineering at
Aker Solutions